Upcoming Events and Screenings
Host a screening of What's With Wheat
Hosting a screening of What's With Wheat is a great way to educate people about wheat and why it is linked to so many health problems, and start an important discussion about how your community can take action to create better health for themselves and their family and friends.
Education is the cornerstone of advocacy; by educating people about the reality of wheat, we hope your screening will inspire collective action among the people watching. In this screening pack we will give you everything that you'll need to host a successful screening. Let's create a ripple effect of change together.
There are no upcoming events at this time.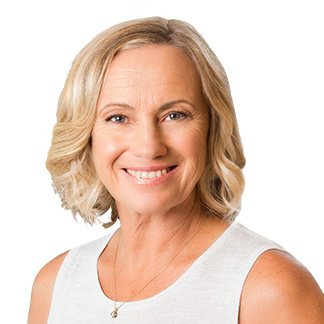 Cyndi O'Meara
Cyndi O'Meara is a nutritionist, best selling author, international speaker and founder of Changing Habits.
Cyndi graduated with a BSc majoring in Nutrition from Deakin University in 1984, her special interest was ancestral foods. At the end of her degree she was so disillusioned by the nutritional guidelines that she paved her own path and stayed clear of the low fat diets of the day, and not without controversy.
Her ground breaking book Changing Habits Changing Lives (1998) became an instant best seller and from there she has grown a successful organic food company, certified online education program and ground breaking documentary.
Cyndi is about educating, her greatest love is to teach people, in order for them to make better choices in their life, so they too can enjoy greater health throughout their life. Her unique, surprisingly simple and down-to-earth approach challenges and encourages others to eliminate unhealthy habits and has inspired thousands to make smarter choices about the food they choose to put into their body.
By educating people on how to read food labels, why diets don't work, and how drugs can affect your total well-being and vitality, Cyndi confronts her audiences with new truths and empowers them to make long lasting changes with simple and achievable steps on how to create healthier habits.
You can find out more about Cyndi and Changing Habits at http://changinghabits.com.au