As the author of 'Going Against the Grain' and 'Going Against GMOs', I am very impressed with the breadth of valuable information covered in this hour and 20 minute movie and want to thank Cyndi and her team for making this film to help educate a much larger audience on the basics of how to take back our health!
Melissa Diane Smith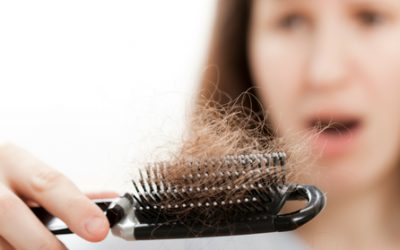 Hair loss, it's a problem many of us would like to avoid. Some people can experience hair loss gradually; however others can see their hair come out in larger clumps or at a rapid rate. Understandably, this can be quite stressful, cause anxiety and even low...

Media Enquiries
Sue Moore
Changing Habits
Ph: +61 7 5493 7135
Email: sue@changinghabits.com.au
Enquiries
Phone: +61 (7) 5493 7135
Email: support@whatswithwheat.com 
Office Address
Unit 2/29 Premier Circuit
Warana Qld 4575
Office Hours – Monday to Friday 8.30am – 4pm (UTC10+)
Postal Address
PO Box 104
Mooloolaba Qld 4557
Australia
If you need to contact us about an order you have placed or need to adjust an order, please either phone the office or email support@whatswithwheat.com
Please be aware that we receive a large amount of emails each day. We will endeavour to get back to you within one business day of receiving your enquiry.