When you're transitioning from a processed food diet to a gluten free diet, it doesn't have to be about limitations. In fact it can lead to many delicious menu options, you just need to keep an open mind.
We understand many people can have those days where comfort food is just needed. However, most comfort food recipes are heavy in carbohydrates and contain wheat.
So the solution is to always ask yourself – what can I swap this for? There is always an alternative for everything. Remember to exercise 'portion control' though.
Below we've listed some healthy sweet and savoury gluten free comfort foods for you to enjoy.
Sweet
1. Chocolate Cake
Everyone loves a good chocolate cake, especially when it's simple and easy to make. You can flavour it with your favourite toppings such as berries and cream, a chocolate ganache or even a paleo caramel sauce. An alternative is a chocolate cinnamon chia cake
2. Caramel Slice
Caramel slice is most people's favourite, so treat yourself, and enjoy a raw, organic, real food version. We have two recipes for you –  Inca Inchi Caramel Slice and Caramel Chocolate Fudge Squares. Both equally divine, you deserve them.
3. Apple Crumble
This apple crumble is perfect with cream or custard, and is a comfort, warming, soothing and decadent dessert that you, your family and friends are guaranteed to enjoy!
4. Chocolate Pancakes
These pancakes are super simple to make and delicious to eat. They will be a guaranteed favourite in your household too.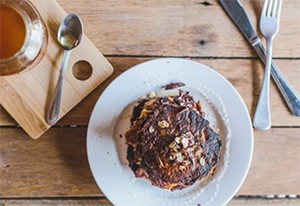 5. Panna Cotta
This is a decadent creamy dessert that you'll be surprised how simple it is to make.
We have a few favourites at Changing Habits – choc peppermint panna cotta, dairy free chocolate panna cotta, raspberry panna cotta and chocolate coffee panna cotta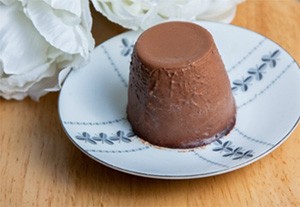 6. Baked Creamy Cinnamon Custard
This is a simple, creamy, delicious dessert on its own or as the perfect custard to accompany apple crumble.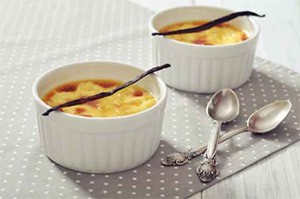 7. Hot Chocolate
Looking for a healthy alternative to those processed pre-made powder hot chocolate mixes? Then you will love this coconut hot chocolate with cinnamon marshmallows, it's such a treat! It's completely made from wholefoods and is absolutely delicious!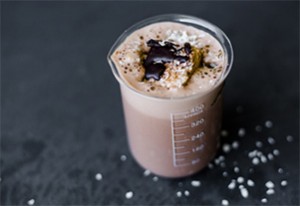 8. Gummies
Gummies are very popular with children young and old. They're easy to make and store well. Some of our favourites are fruit gummies, bullet proof gummies and Vitamin C immune boosting gummies
Savoury
1. Pizza
A divine Cauliflower pizza crust that you can top with your favourite flavours, such as pure 100% tomato paste, your choice of vegetables and meat. Sprinkle with cheese, or if you are dairy free, then drizzle with mayonnaise before cooking, or cashew cheese after cooking.
2. Hot chips with sauce or gravy
This is the perfect snack or a side to a main dish. It's simple to replace the toxins from genetically modified hydrogenated vegetable oils, flour and refined salt that are covered in 'processed chips' and sauce with a homemade version of hot chips, tomato sauce or gravy. You might even like to make some hot crispy cheesy potato chips.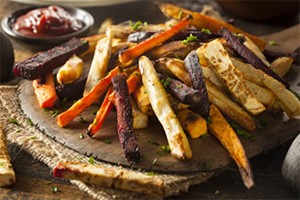 3. Crackers and cheese/dip
Do you have a weakness for cheese and crackers? You don't need to entirely give up this beautiful experience. These easy sunflower seed crackers served with an array of homemade dips such as cashew cheese, pesto or beetroot humus or pate are incredible. If you can tolerate dairy, than choose cheese that doesn't contain preservatives or additives. An even better alternative is to eat raw, European traditionally made cheese.
4. Fritters
Fritters are another simple savoury dish to make and are perfect to experiment by adding left over vegetables and meat into the mix.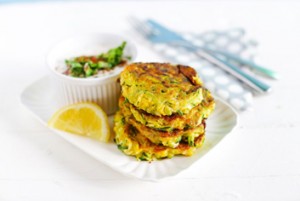 5. Soup
You really can't beat a hearty soup on a cold day for warming you up from the inside out. Here are a few different flavoured soups for you try – roasted pumpkin & onion soup, roasted carrot, onion and sweet potato, cauliflower and herb detox soup. You can have them all on their own, or accompanied with some coconut bread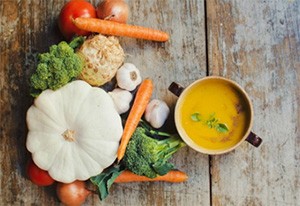 6. Tacos and Nachos
Everybody loves Tacos and Nachos don't they? So throw out the packaged and take away varieties which are full of additives and preservatives and replace them with a version that's made from REAL food ingredients. You can also experiment with different toppings and base ingredients to suit your taste preference.
7. Curries and other chicken dishes
If you love things spicy then you will love this anti-inflammatory chicken red curry. Delicious!
Other delicious chicken recipes you can make are lemon, garlic & thyme roasted chicken wings and coconut chicken tenders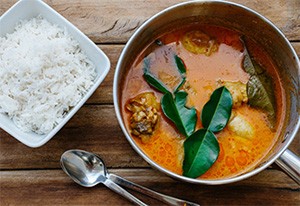 8. Sushi
Making your own sushi is easy! And the best thing is you know exactly what the ingredients are and you can experiment with different fillings and flavours to find one you love!
With these options, you can still nourish your soul without eating highly processed gluten comfort foods. If you have other favourite comfort food alternatives that you love, comment below and share them with others!
Happy changing habits.
Sheridan Williamson and Jordan Pie
Nutritionists & GAPS Practitioners
September 2016