Many BBQ's and picnics can be full of some not so favourable food options. The most common options include; chips/crisps and dip, sausages in white bread with tomato sauce, greasy burgers, beer (or some form of alcohol), and perhaps even a piece of Pavlova covered in whipped cream and seasonal fruits for dessert. Unfortunately, these types of foods will not leave you feeling fabulous, instead they can rob you of your energy, cause headaches, bloating or other digestive issues and many other negative health symptoms.
It has been a long time since I have let eating out at a family picnic or BBQ affect my health. Even when I eat out at restaurants or cafes, I always put my health first by having my non-negotiables in place. Some of my non-negotiables include; no gluten, no refined sugar, no processed foods or fizzy, sugary drinks. Having my non-negotiables in place allows me to stay and feel great all the time. If you would like extra tips and advice on how to eat and choose healthy food options while eating out, then click here to read more.
So now that summer is fast approaching, in the Southern hemisphere, warmer weather is synonymous with being outdoors, which generally means entertaining outdoors. I've put together a complete guide on what you can make for your next delicious gluten free picnic or BBQ. When you're transitioning from a processed food diet to a gluten free diet, it doesn't have to be about limitations. In fact it can lead to many delicious food options; you just need to keep an open mind. The following suggestions are full of healthy yet delicious recipes that will leave you feeling fantastic and not at all deprived.
Feel inspired, grab a blanket, walk out of the front door and dine in the summer sunshine at the local park or beach, because many of the following recipes can be made ahead of time to minimise your workload with food. They're also easy to make, carry, consume and clean up.
Gluten Free Picnic & BBQ Recipe Ideas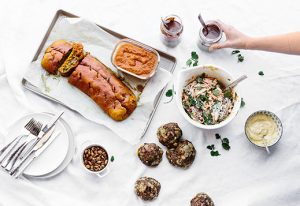 Snacks
If you've chosen to cook your main meal on the BBQ (think sausages, rissoles or Simple Beef & Veggie Kebabs) then aim for sides and snacks that you can make beforehand so you can relax and enjoy the picnic/ BBQ as much as you can. Some easy and quick snacks and side options include our Easy Coleslaw or our Guacamole recipe served with veggie sticks or homemade crackers. These Mango & Lime Jellies also make a great snack, and they contain plenty of gut healing goodness from the gelatin. The kids will love them. Our Cinnamon Coated Inca Inchi Seeds are another yummy, crunchy option to snack on while the main meal is being prepared.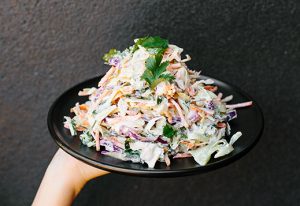 Main Meal
These Asian Style Meatballs are super easy to make in advance or you can cook them on the BBQ. Cheese & Veggie Fritters are great for those who are vegetarian. We love making healthy sausage rolls like our Anti-Inflammatory Paleo Sausage Roll and serving it with some homemade tomato sauce. If you are after a versatile dish to cater for many tastes, then we recommend these simple beef kebabs as you can change up the vegetables and seasoning depending on your guests' preferences.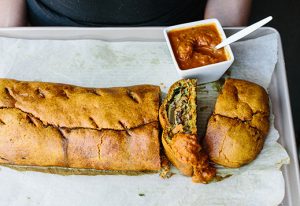 Dessert
You can't have a BBQ or picnic without a yummy, healthy sweet treat. These Green Panna Cotta with Chocolate Sauce are so yummy, quick and easy to make and super easy to transport as they have their own little glass jar. Turmeric & Honey Golden Bliss Balls and Gluten-free Sweet Potato Brownies can be made in advance and even frozen way ahead of time if needed. For something even easier, you could chop up some juicy, seasonal fresh fruit and share it with everyone at your BBQ and picnic.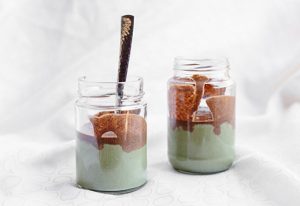 With these options, you can still nourish your soul and body, without eating highly processed gluten containing BBQ or picnic foods or sacrificing how your body feels.
Jordan Pie
Nutritionist & GAPS Practitioner