We all know how important fuelling our children with the right types of food is. However, providing a nutrient dense packed lunch can come with many challenges, especially as so many schools are now banning foods such as eggs, nuts and other high allergy foods.
With so many children inflicted with dietary sensitivities, we know that so many parents are left feeling overwhelmed and often think 'What foods are left to give my child?'
We're here to let you know that making healthy gluten and nut free school lunches with real, fresh nutrient dense foods, which are rich in quality proteins and healthy fats, as well as being low in sugar, is possible.  This will enable your children to sustain energy levels throughout the day, allowing them to be focussed and concentrate longer.
The key is to be prepared. Below you will find a selection of easy to make, healthy, whole food lunch box ideas to get you inspired.
Easy breads and muffins
Try replacing processed gluten free muffins and breads with these gorgeous homemade breads and muffins which are made from alternative gluten, nut and wheat free ingredients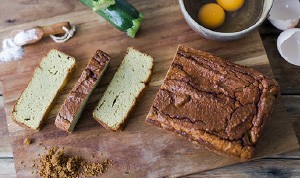 Protein snacks
Protein is essential to include in lunch boxes as it will stabilise blood sugar levels providing long lasting energy, keep your children satiated longer and allow them to stay focused throughout the day.
Fritters are easy to make and are a fantastic breakfast option. Mini meatballs, leftover sausages, boiled eggs are also really easy protein snacks.
Nutritious snacks and savoury lunch box fillers
The great thing about most of these recipes is that they can be made in bulk and pre-portioned up, popped into zip lock bags and placed into the freezer. Whenever you're in a rush, simply pull a bag out of the freezer and you have tasty, nutritious snack ready in a few hours once it's defrosted.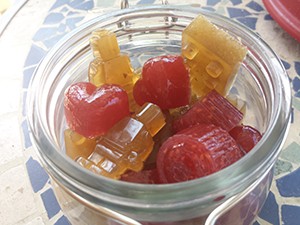 Nutrient packed smoothies
Smoothies are a great addition to lunch boxes if you are running short on time. They can even be made the night before and popped into a flask to ensure it stays cool throughout the day. You can also choose to add in some of the Changing Habits Real Food Supplements such as camu camu powder, colloidal minerals, supreme green blend or probiotics) to boost their immune system and give their bodies a higher chance fight viruses that can be so easily caught.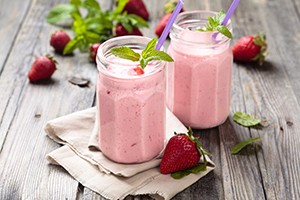 There are so many ideas and recipes out there on the internet. However if you need more inspiration have a look at 'Nom Nom Paleo's Lunch Box Roundup' and 'Paleo Parents Lunchbox Ideas'
What are your favourite gluten and nut free recipes you include in your children's school lunches?
Happy changing habits.
Jordan Pie
Nutritionist & GAPS Practitioner