We all know our emotions can impact the kind of foods we want to consume. However, did you know that the food you eat also has a significant impact on your mood?  Think about how you feel; how your body feels after shovelling down a pizza, or a big bowl of pasta. Do you feel sluggish and tired, or super energetic? Think about how you feel after a coffee – are you a little perkier, more attentive and awake than without it? Or think about when you haven't eaten for a while and begin to feel tired, irritable and snappy.
Food has an enormous influence over our moods and how it makes us feel. When we know what foods boosts our mood and energy levels and what inhibits it, it can become an extremely handy tool in your pursuit to feeling great on a daily basis.
You may be thinking where do I start?
Well, a good place to start is to avoid foods that create inflammation in the body which can directly affect your mood or negatively impact the integrity of your intestinal lining and digestive system.  Here are a few of the most common mood draining foods.
Mood Draining Foods
It isn't all bad news though as there is an abundance of whole foods that contribute to promoting good moods. Here are a few of the best mood boosting foods.
Feel Good Foods
Don't let the foods you eat leave you feeling down, lethargic or irritable. Once you eliminate the unhealthy, processed and refined foods from your diet and switch to real food straight from nature, you may quickly discover that you not only physically feel better, but your moods are now stable and you have more enthusiasm for life too.
But wait, there's more!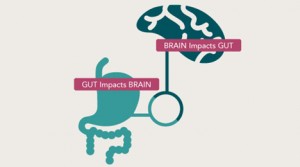 Further to this, there is new research showing that there is a clear connection between the health of our gut and the health of our brain. In fact, the gut has long been known as the 'second brain'. Our gut and brain are connected through several different pathways – you may know this to be true if you've ever felt butterflies in your stomach, or felt your stomach flip when you've been nervous or scared.
Did you know that our gut microbiome promotes a normal gastrointestinal function, regulates our metabolism, nutrient absorption, houses 80% of our immune system, 70% of dopamine (adrenaline) and 90% of serotonin are produced in our guts.
Watch this short video for a beautifully summarised visual explanation: https://www.youtube.com/watch?v=T3Ftj5E90tY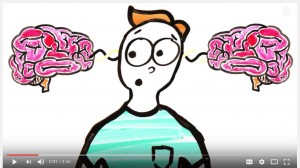 With this in mind, it should be clear that it's necessary to avoid foods that drain your moods and instead eat foods that improve your mood.
As a nutritionist, I am constantly recommending my clients to implement traditional foods such as bone broth, chicken soups and fermented foods into their everyday diets, in order to improve the function and diversity of their microbiome.
Jordan Pie
Nutritionist & GAPS Practitioner
References