When people decide to go gluten and wheat free, some of the most common questions I get asked are:
What about pizza, can I still eat it?
What do I use to make the base?
Is it possible to make it without wheat?
Absolutely it is possible, as there's always an alternative for everything, including pizza.
In fact it's possible to still enjoy pies, pizza, brownies, pasta, muffins, and cheesecake, but in healthier versions, using gluten free, alternative real foods.
Making pizzas gluten free is easy, you just have to be creative in the kitchen using other ingredients.
One way to make a gluten free pizza is to utilise vegetables like sweet potato, cauliflower or even broccoli if you're feeling adventurous. By using ingredients like these, you can avoid wheat and grains altogether by replacing them with nutrient and mineral dense vegetables.
We have sourced 16 various gluten free pizza crust recipes for you to trial, some of these are also vegan, egg, nut and dairy free for those who have allergies.
16 Gluten and Wheat Free Pizza Base Recipes
1. 4 Ingredient Buckwheat Pizza Base
2. Buckwheat Flour Pizza Crust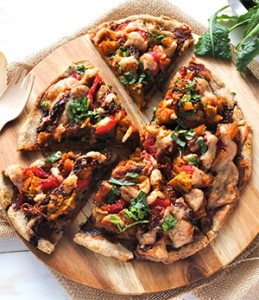 3. Gluten Free Rice Flour Pizza Crust
4. Spinach & Mozzarella Pizza Crust
9. 5 Ingredients Quinoa Pizza Crust
10. 3 Ingredients Paleo Pizza Base
11. Easy Paleo Pizza Crust Recipe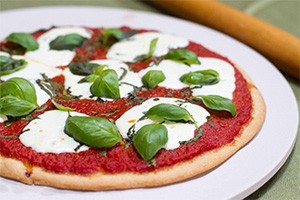 12. Grain Free Paleo Pizza Crust
14. Thermomix Gluten Free Pizza Base
15. Gluten Free Pizza (Meatza)
When they call this 'Meatza' they really aren't kidding. The crust is made out of meat, which is one way to get rid of the wheat and any other grains, as well as increases your protein intake. Try topping it with sliced vegetables, herbs and spices. In my opinion it'd be best to eat a fresh salad or a side dish of vegetables with this as it will help to restore balance to your body helping you digest the meat.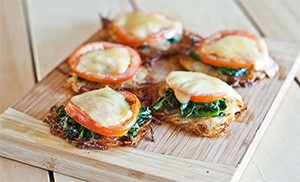 This recipe is not your typical pizza at all. They've kept this recipe really simple, using the potato as the pizza base, topped it with a handful of spinach, sliced tomato and cheese.
Do you have a favourite gluten free pizza base recipes that you love and would like to share with others? Please comment below.
Happy changing habits.
Jordan Pie
Nutritionist & GAPS Practitioner
August 2016